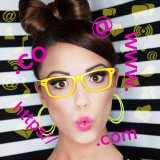 ONLINE PRESENCE ISN´T DOING WHAT´S FASHIONABLE. IT´S BUSINESS.
---
This action is routine for many, it's an activity that we do on instinct, we're all in a constant search for information both on a professional and personal level. It's common for people to look for recommendations of specific services first hand; however after having the telephone number, address, and contact information we continue to look through web pages and blogs to absolve us from any form of doubt in a business.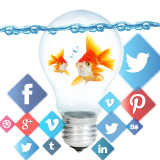 THE BIG INTERNET...THE SEA IS FULL OF FISH AND A LOT MORE
---
Facebook, Linkedin, Blogs, Google+, Twitter, Instagram, Pinterest, etc. People across the globe are already familiar with these social networking sites. With these new way of communicating, perhaps practice makes perfect, but in many cases we know how to use them on a personal level but are intimidated by the protocols when taking into account the business level. It's time to understand Marketing 3.0 where Philip Kotler points out the the role of marketing should be to "value the human spirit to achieve customer engagement."
PLATFORMS TO COMMUNICATE AND ENTERTAIN
---
We have arrived in a time period where communication by direct or indirect contact with people is increasingly desired by all. We work to both bring awareness to your business as well as create fun memories each step of the way. To achieve this we develop: interactive games, multimedia presentations, animated digital invitations, and more. You just need to sit back and relax, we'll get the ball rolling.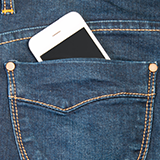 APPS...THEY'RE IN STYLE AND HELP MAKE YOUR LIFE EASIER
---
We develop APPs! We have information portals that provide minute by minute progress updates of your company. You can have have updated, user registration, photos, maps, calendar support, alert, and much mores! If you have a product catalog for purchase the App can help you as well as provide the necessities to reach a larger audience. This is the moment to show off your company's skills with innovation.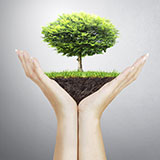 ¡
UPDATED MONTH BY MONTH
---
After mutual effort to create a web platform, all your ducks are in a row and everything is going smoothly. How do you maintain the momentum? It's like everything in life, there is not an activity that remains static over time, everything changes and evolves, so we've created a maintenance plan so you can feel at peace over the stability of your web development. This is based on two important pillars: the first where we establish content and styles that are constantly up to date; second, we maintain your site on a technical level, so if any problems arise there is always an efficient and ready solution. You can feel cared for and at ease, so the engine of your company can continue to remain relevant in today's tech world.